Throughout July and the beginning of August, we will once again feature women involved in this year's New York Musical Festival. NYMF's goal is to support the development of new and diverse works of musical theatre, and over the coming weeks we'll be spotlighting a mix of the women involved: from actresses to directors, from those with Broadway credits to those just beginning their careers. The shows they're a part of represent a range of styles and subject matters, and are all at different stages of development. We visited them at locations throughout Manhattan to find out about their shows and their thoughts on the theatre.
Ashley Brooke Monroe, Lauren Patten, and Ruby Wolf of The Goree All-Girls String Band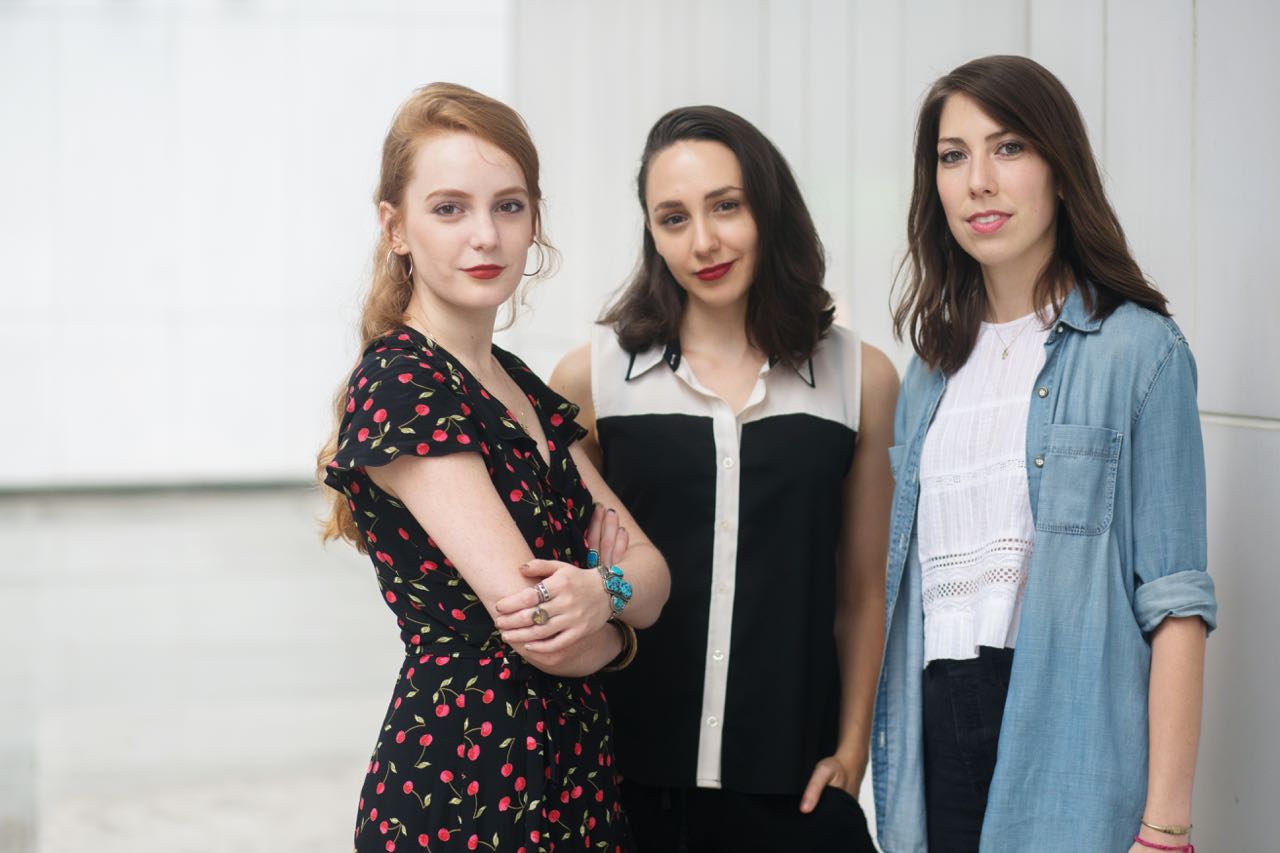 Photography by Tess Mayer
"The year is 1938 and The Goree All-Girl String Band is the biggest new radio sensation in Texas. They also happen to be convicted criminals. The six band members teach themselves music from behind bars and earn a slot on a prison-based radio program. Through sisterhood, determination, and a little bit of luck, these women work (and play) together to fiddle their way to freedom. Inspired by a true story, 'The Goree All-Girl String Band' is a tale of redemption that features an ensemble of actor-musicians performing a brand new country score."
Directed by Ashley Brooke Monroe and starring Lauren Patten and Ruby Wolf. For tickets and more info, click here.
What are you hoping audiences take away from the show?
Ashley: I hope that they take away a feminist perspective on the story, and the idea that women can do anything and are just as good as men. The women of the story saw men getting something and knew that they could have that for themselves, even though it was sort of unheard of at the time. To be a radio star and a music star from prison is like the least likely thing for this group of women to think, "I can have that, I can do that," and then achieve it to great success. Because it's a true story, I think the impact of it is even greater. So I hope people leave thinking about the strength of these women and how anything's possible. Also that they have a good time.
Ruby: It's a redemption story, and I think it's so nice to be telling a story about people who are not defined by the crimes they commit. People who are not one-dimensional felons or criminals—they're actual women who made a mistake, or did something that they felt they were backed into a corner and had to do. And they're not ultimately defined by that action. There's a lot of redemption.
Lauren: There's something extraordinary about it because it is a true story. I think there's a unique story about the fact that these women taught themselves instruments and taught themselves how to sing in harmony together, all with the goal of knowing that there was this radio show where people were getting pardoned because their stories were being heard. So I think [people can take away] the feminist perspective and stories of redemption, of making something different out of your life after a mistake or being in the wrong place at the wrong time.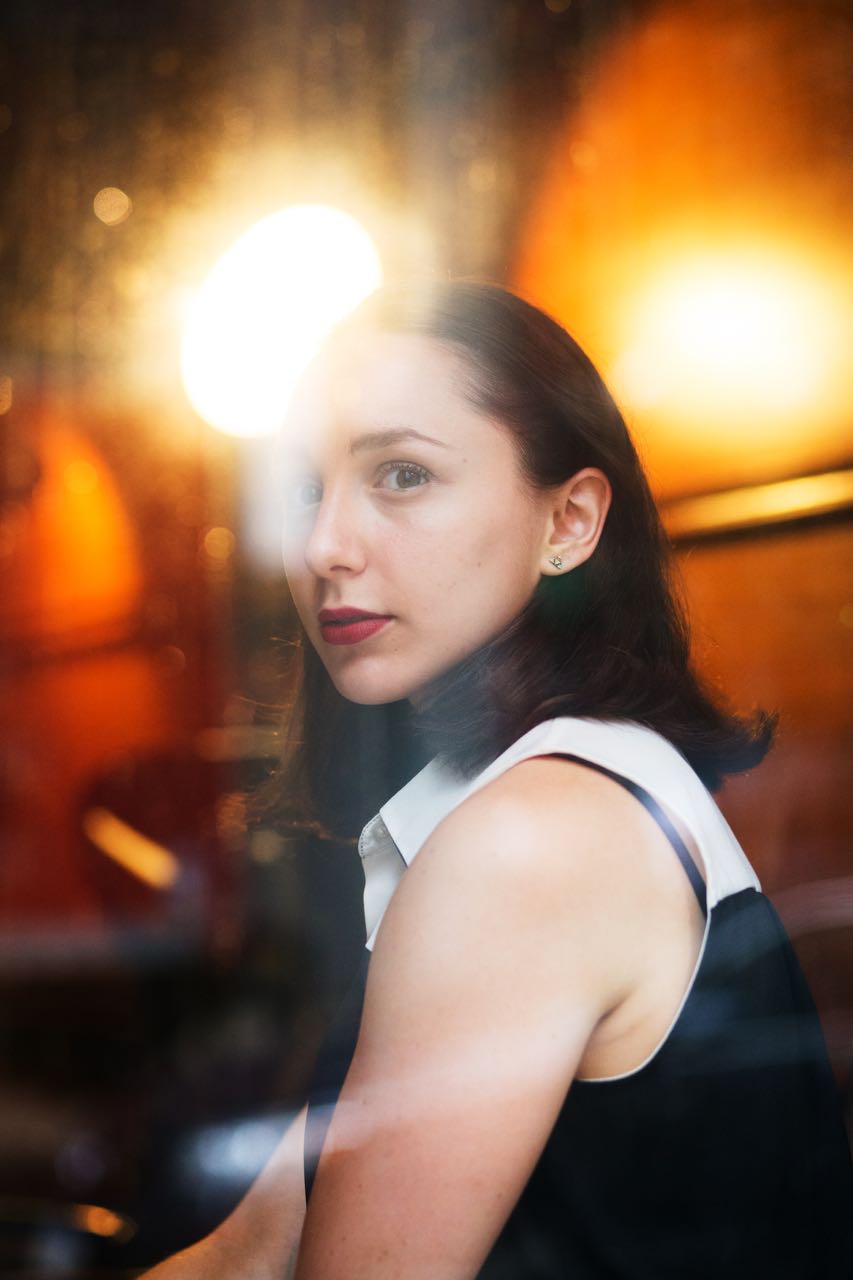 What about this development process have you found the most useful or the most interesting?
Ashley: I've been working on the show for a couple of years. It's the first time staging a lot of it. It's been really interesting to see what is all this theoretical knowledge from readings and concerts, and sitting down and rehashing draft after draft, on its feet and with a full fledged cast of people. So, I've learned a lot about the way the show moves and the physicality of it, and how it is to have extra instrumentalists acting and holding things and the opportunities and the challenges that presents. I've learned so much about the physical world of the show and a lot about the script. We have a million ideas for the next draft and the next production that we don't have time to enact now. It's been incredibly informative to make the show for real for the first time.
Lauren: I've done readings of it, and then we did a concert of it, and so much of the focus on that was figuring out music. Particularly for the concert, it was showing people how the story sings. I think now, putting it on its feet, there are two major things that have been really interesting about this developmental process. One is actually starting to play the instruments. I've never played in a band before—I'm very much the moody, on a guitar in my room, not doing it in front of people [type]—so actually having to form a band and play in specific ways that the music requires are huge challenges for me and really exciting. But then also getting to really focus on the book, because once you're standing up and having to tell this story and be really present with it, and you're not just behind music stands, it's like, what is the story, what is the arc of my character, what are we telling? And so I feel like that has been the really cool part of this developmental process: to get to really sit with the book.
Ruby: I'm new to the project and coming into the room, the most exciting thing—having always wanted to be in an all girl band—was the opportunity to do that in a room full of amazing, amazing women. I feel lucky every day to be a part of that. In the last two years I've done shows in four states and I haven't had a single female director until this piece. And that's so telling to me. It is really an amazingly powerful and palpable thing to be in a room full of these incredibly talented women, helmed by an incredibly talented woman, and to be able to recreate the process that these women in this prison went through. That's been an amazing process to be a part of.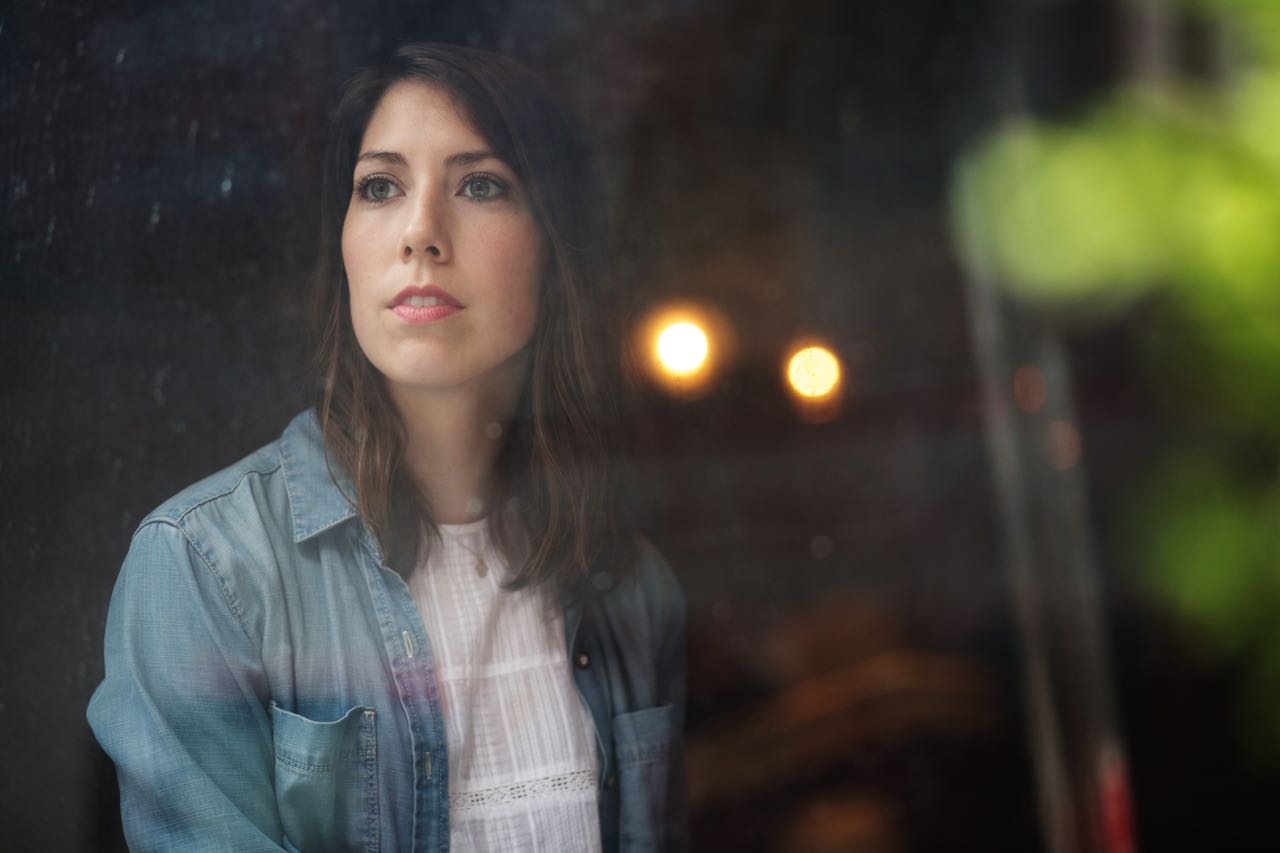 What's something you think can be done to get different audiences to engage with theatre or get audiences to engage differently?
Ashley: I can't stop thinking about how theatre prices just need to be cheaper. On the Broadway shows I work on, the cheapest family/friends discount ticket you can get is $99. And I don't understand how anyone is supposed to go to the theatre when it costs $175 a ticket and a night out is a $400 event. That just seems so impractical to me. I feel like we need to rethink the expenses of the whole thing and to find a way to make theatre affordable and accessible to more people—like a sliding scale of pricing based on how much money you make or something.
Ruby: I also think that theatre needs to be a direct response to social commentary of the time wherein it exists. And so I think a focus, as creators, also has to be how we best choose the art that represents the time we're living in. I think, by and large, there's so much amazing art that gets made that responds to the now, but it's hard, when you know that you can sell out a theatre doing a revival, to be bold and brave and try to come up with voices saying new things about current issues. So I think that is a way to revitalize theatre to an extent. But again, none of that matters if it's too expensive to afford.
Lauren: I think there are a lot of structural things that have to do with finances and financing and that need to really be looked at. I moved back to New York about two and a half years ago, and since I've been back here, I've been really fortunate to work on projects with women who are really outspoken about the structural things that are in place around large commercial theatre. When I think about Lisa Kron's Tony speech or about what Paula Vogel has been saying recently about marketing, finances, and reviews, it's really hard to deny that white male stories tend to get more of those things than women, women of color, and a lot of different minorities. To me, bringing more people to the theatre is about providing more stories. I think the stories are there, but it's about providing access to the stories and taking risks. Shows that I've worked on, like Fun Home and The Wolves are two shows that I don't think anybody would look at on paper and be like, "That'll be a huge hit." And then Fun Home wins all these Tony Awards, and The Wolves had an extremely successful run, even though it was a ten-person cast of all women, which most people would be like, "I can't afford that. That's too much money. How can I pay 10 cast members for a show about teenage women?" I think it is also about taking leaps with material.
Ashley: You mentioned finding alternate finances, and I'm really proud of our producer, Susan Casserly Griffin, who has formed this relationship between our show and Hopper House, which is a shelter for women in New York recently released from prison. We're going to go perform for them and do sort of a "Goree Girls String Band Unplugged" version in the rec room of this homeless shelter for women who are basically having the experience of where our characters end up at the end of the show, where they get out of jail and it's like, what's next? So I'm really excited to bring a stripped down version of our show to that kind of audience.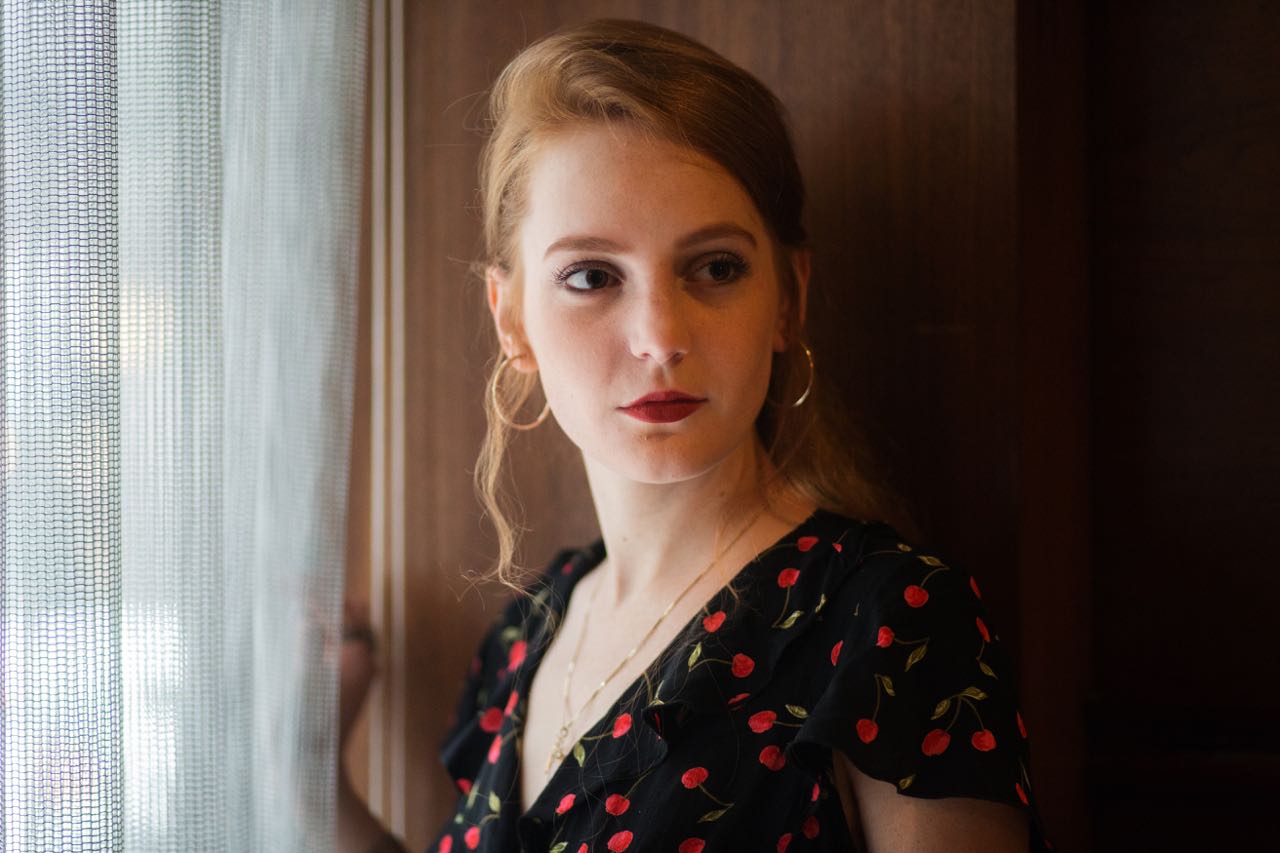 You are at different points in your careers and in different disciplines, but what's something that you think would make it easier for you to pursue your creative goals in the way you want to pursue them?
Ruby: Sort of piggybacking off of what we're doing next Wednesday, one of the last projects that I worked on was a community tour in Delaware with the Delaware Shakespeare Festival. They do tours to homeless shelters, to prisons, to low-income community centers. Having had the opportunity to take Shakespeare [to those places] and to see the way that underserved communities respond to the art form was an experience that was very expository for me as an artist. If it costs people $400 to go and see a night of theatre, you're excluding a huge subset of the population from access to important work that is the pathos of theatre and that allows you to reflect on your own life and your own identity and your own story through viewing the stories of others. It's been the joy of my life, and so I think for me to want to do this for the rest of my life, it would be something that I think would sustain me more long term if I knew that I was telling stories to people who needed to hear them.
Lauren: When I think about my career, I've always been extraordinarily fortunate that I really haven't done work that I haven't wanted to do. I've worked pretty much exclusively on projects that have spoken to me and that I feel like have spoken to audiences in a unique and vital way. And I've been really grateful to work with incredible groups of people. When I think about that I'm like, "I've had it pretty easy." And then I also think about the privileges that I've come from: I had parents who were able to partially support me until I was able to support myself, I had parents who were supportive from the time that I was a kid pursuing this career, and I don't have mounds of student debt. I think that, in general, there are structures of financial and social privilege where I know a lot of my peers have not been able to pursue arts in the way that they want to because they have to pay their student loans or because they can't afford rent in New York City if they don't have a full time job, and all these kinds of things. There is no easy answer of like, "Ahh, if we just did this one thing, it would make doing this kind of work much easier." It's hard to know what each individual person needs to make the art that they want to make. But I do think that we need a more friendly culture around being able to have access to resources to make the art.
Ashley: I feel like my biggest obstacle in my career is finding a way for people to take me seriously in a professional sense. I have a lot of male director friends who have always been at the same age and career place as me, and I feel like they walk into meetings and there's an assumption that they can do a good job. It's like, "Oh, you're a tall, competent white man. I bet you could lead." Directing is such a funny thing, because they can't see my direction in a meeting room. There is no way to audition it. It's getting people to believe in you and have confidence in you purely based off of a conversation. I think for some of my male counterparts there's this presumption that they're probably really smart and talented. And I think because I look young and I'm sort of a bubbly girl, there's this feeling of, "I don't know that I trust you to lead this room, and I don't know that I want to give you all this money that I have to make this show." So I feel like my biggest obstacle is breaking down some of people's preconceptions about women directors and age and who actually has the capacity to do the job that they want done.
Lauren: That's so real. And how you present as a woman. There is also a notion of, "I don't trust you to lead unless you're a hard ass," but then you'll probably also be called a bitch. There's really no winning. But there is that notion of, "You should at least have a predominantly masculine energy if I'm going to hire you as a woman to lead a group of people." So to be able to come in as a young, vibrant, bubbly woman, and be like, "I can lead the production."
Ruby: It happens for actresses to all the time too. I'm 24, but I could feasibly be a 16 or 17-year-old girl. My approach to the work that I do is incredibly intellectual, but I have had so many experiences with directors making offhand comments like, "You might not understand where I'm going with this." And it's like, "Why wouldn't I?" That's so frustrating to come up against time and time again in a room. I think of myself as an intelligent person, but people don't see me that way. And there is this auditioning process of having to convince people, once they have given me a job, that I have a very sharp brain attached to my big child's eyes. That's definitely something that I identify with, and I can imagine, as a director, when you're being put in charge of people, that is such a hard barrier to come up against.
Beyond being located in America, what does the term "American theatre" mean to you?
Ashley: I think that American theatre holds the same ideals that being American means to me, which has clearly been come up against right now, but the idea that it's equality for all, and all stories are interesting and all stories are unique. I feel like American theatre is incredibly specific narratives about a wide variety of people. When I think of great American plays, they're all super diverse and specific and unique characters.
Lauren: We're in a very unique time where this is all being very challenged, which means that we need to be producing more great American theatre more than ever, really. We live in an incredible country where there is an extraordinary amount of diversity. What I love about American theatre is that there are great American plays that we think of by Tennessee Williams and Eugene O'Neill—like the great white American family plays—and then I think about a lot of the really great, non-white, non-family American plays that are being produced and written and created right now. I think that what is so amazing about American theatre is that both of those things can hold equal space if we let them. So that is what I think about American theatre—I can really go sit in a theatre and see and experience and learn about a culture and be put in somebody else's shoes.
Ruby: If the face of America for the first 200 years was the face of a white man, that paradigm is shifting. And as it shifts, I think it's really exciting to see the face of American theatre change with it. The interest in creating work that speaks to the time, and creating work that speaks to social relevancy is thrilling to me—to be seeing new work by voices that 15 or 20 years ago wouldn't have had any sort of platform, to now be able to take up some space in the public eye. I think it's still incredibly stilted, but I think American theatre is amazing because it can combat that and it can be a place where change is reflected or change is encouraged.
Lesli Margherita, Emilie Landmann, and Carrie Morgan of Matthew McConaughey vs. The Devil: An American Myth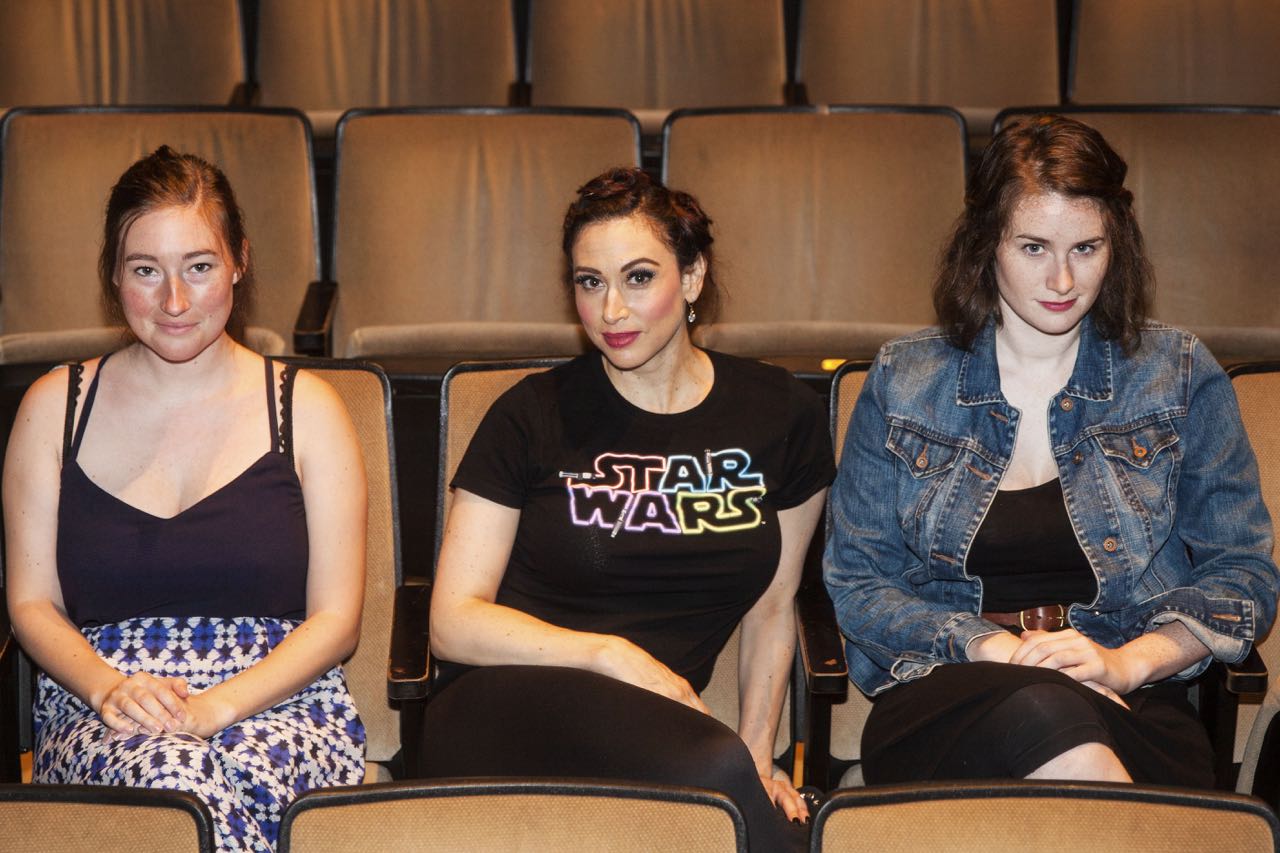 Photography by Jessica Nash
"'Matthew McConaughey Vs. The Devil: An American Myth' is a Faustian comedy that dares to ask the question, "How did Matthew McConaughey win an Academy Award?" This show recounts how the RomCom-starring stoner became an A-list award winner. Matthew has his loyal agent Penny, his best friend Woody Harrelson, and his beloved bongos. Now all he needs is to be taken seriously in his art. Enter a demon with a deal too good to be true. Friendship, love, and loyalty are all tested in this hell-raising adventure to win Matthew the Oscar…and save his soul."
Starring Lesli Margherita, Book by Emilie Landmann, and Book and Lyrics by Carrie Morgan. For more information, click here.
What are you hoping audiences take away from the show?
Carrie: We hope that they have a good time and I hope they don't feel like they've wasted an hour and a half of just silly jokes. I want there to be a little heart. There's a message.
Emilie: There's a lot of messages. We have strong themes of friendship and success and what it means to be successful in your own way. I think we have some great things to say with a lot of laughs along the way. At least three good laughs, hopefully.
Lesli: The show does have a giant heart. It has this great message at the center of just the absurdity of Hollywood and the absurdity of celebrity—it's so ridiculous. But then at the end you walk out and you go, "This is uplifting." Who thought the Matthew McConaughey show would be uplifting?
What about this development process have you found the most useful or the most interesting?
Emilie: This is our first time doing the show fully staged, so there's so much we've learned about the story and who these characters are and how everything reads, just by watching the actors in rehearsal and then seeing the show come to life, element by element. I feel we've been able to grow leaps and bounds in just a few weeks through this festival.
Carrie: Jon [Quesenberry, music and lyrics], Emilie and I are really used to collaborating with each other, but having a director with his own voice and throwing in actors with their own distinctive take on the characters and the words that we wrote has really made us look at the strength of the writing and the clarity of the message that we're trying to send. It's been incredible to have that feedback in the rehearsal room to find out what works and what doesn't work. We're still learning, now with an audience, the final member of the ensemble.
Lesli: And they've been incredibly open. It's always difficult when you write something to have someone else interpret it, because you hear it in your own head, and so I think, especially for you two that are new, it's got to be a little jarring. I think the festival is great for people starting out that are just learning that as well—give and take, what works, what doesn't. I love the festival because it's new people trying to get their shows out, and it's collaborative for us as actors, and you don't always get that. It's fun for us.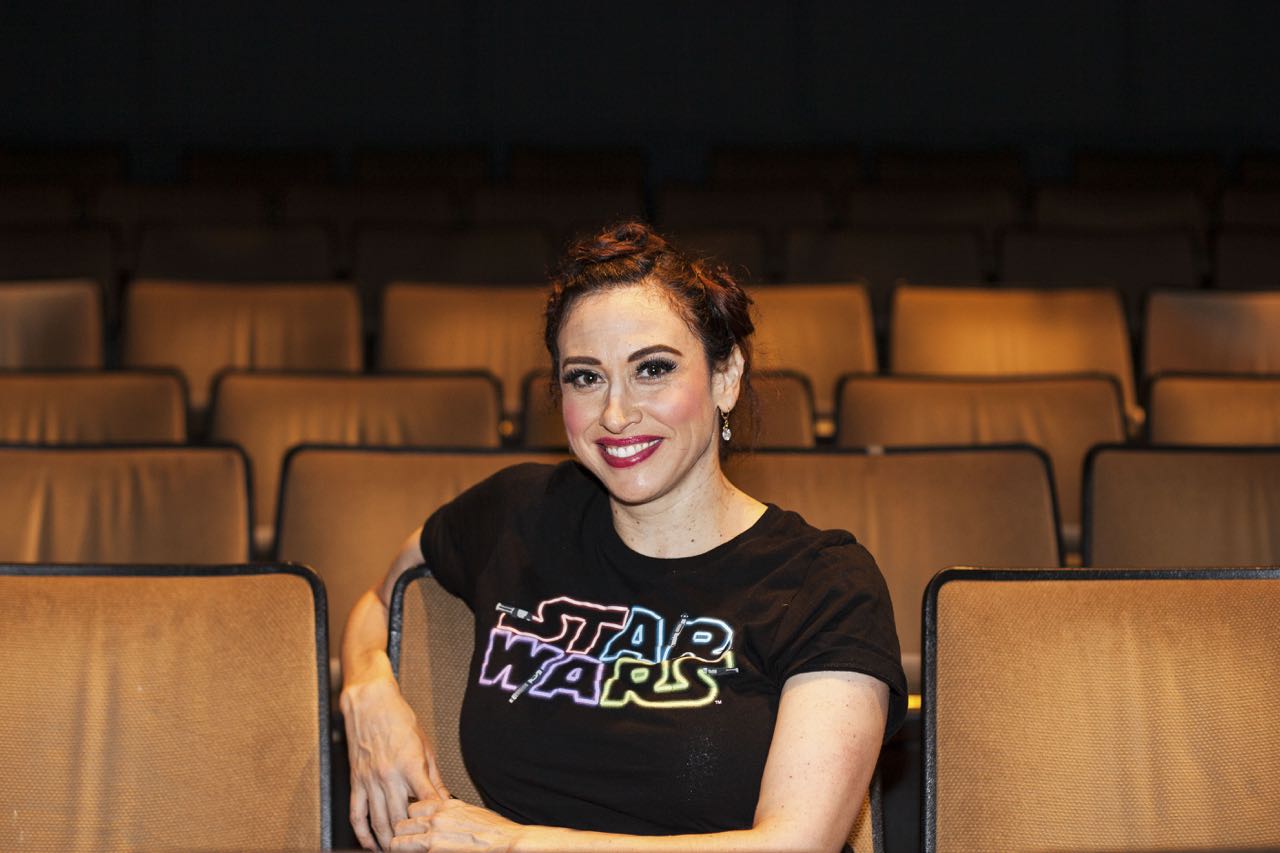 What's something you think can be done to get different audiences to engage with theatre or get audiences to engage differently?
Carrie: Something that was important for Emilie and I going into this was having a really female-driven story and to have strong female characters. Part of the reason we started bouncing around ideas is that we were frustrated with the lack of opportunities for women in leadership roles and in creative roles, and women that weren't just on stage as props for men's storylines. So I hope that we can pull in more boss-ass ladies.
Lesli: Unfortunately, now it's all social media, everything is online. That is how we're going to get new theatergoers. So many young people have Snapchat and Instagram, and I think that's going to help get them interested in theatre. But it's a double-edged sword. You don't want to put all your content online, but that's really the only way to get new theatergoers. Other than that, it's really difficult. It's a constant push to get people to go, even to the regional theatres. That's why this festival is so great, because it picks from everywhere, so you find new voices and that, in turn, brings new fresh ideas that will bring new theatergoers, and it just keeps going. It's why things like this festival are so, so, so important.
Emile: Going into this, I wrote a show that I wanted to see. I love absurd, a little over the top humor, that's also very dark, and so that's what I wrote. I think it's about finding these new narratives that we don't usually see on stage, or taking an old narrative such as Faust and making it really modern and really relevant, because there's only so many times you can see the same story and we know the ending. I hate going in to a show that I've already seen and I know the ending. What's the fun in that?
Carrie: And what's also really lovely about the festival is that we are learning so much and getting so many tools that we can take back to Portland, where we're based. We come and we learn so much and then we get to take that elsewhere in the country.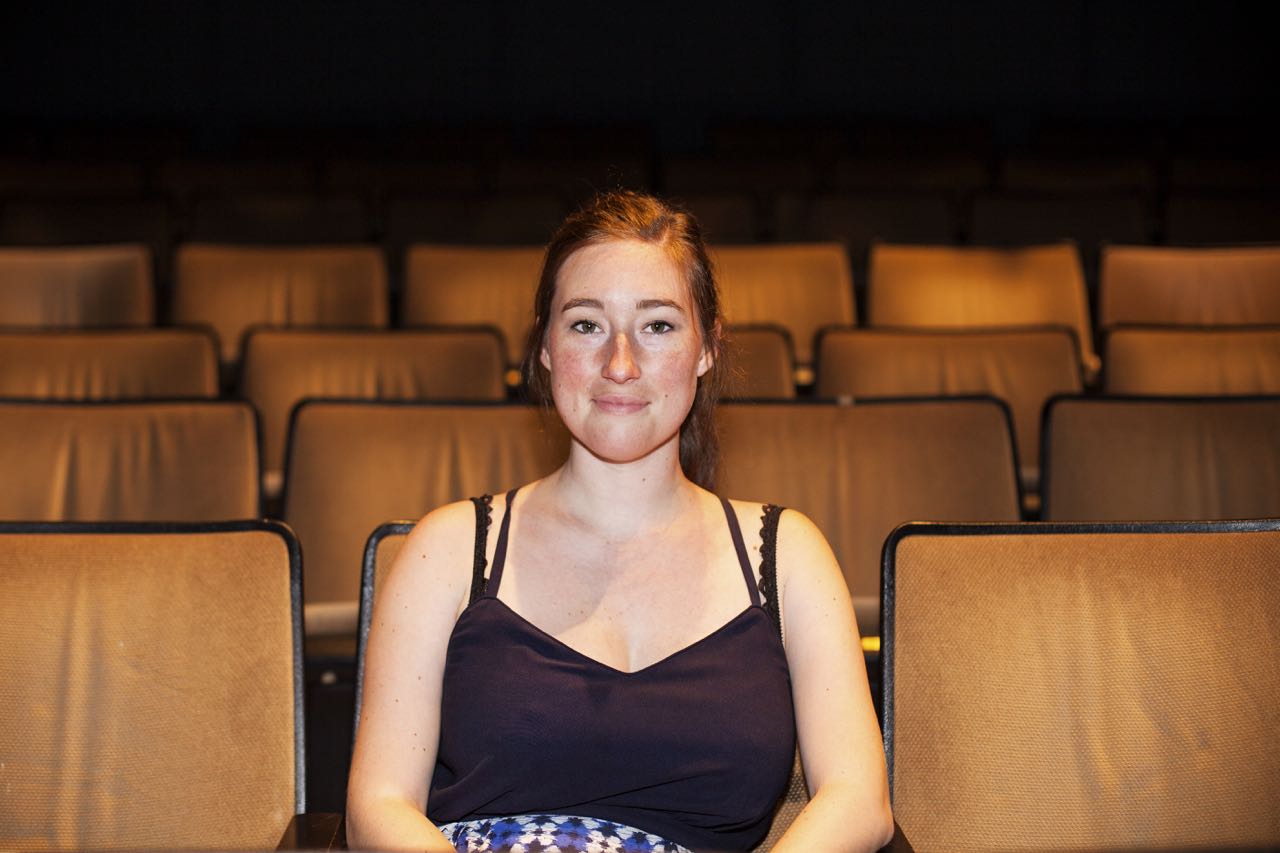 You are at different points in your careers and in different disciplines, but what's something that you think would make it easier for you to pursue your creative goals in the way you want to pursue them?
All: More money.
Emilie: More resources. In Portland, it's so hard just to even find space, because all of our theatre spaces are being taken away by developers and by prices and rent going up, so we're not even given the resource of space. I think also more resources to be able to work, because a lot of times you want to pay your actors, you want to compensate them for all their hard work, and you're not able to do that, so you're not able to get the actors.
Lesli: Going back to getting theatergoers, it is support for what we do. It's making sure that the arts are still relevant and supporting new writers, new theatre, and new ideas. That's the only thing that's going to make our jobs easier: if they don't go away. There is no easy way, especially as women.
Emilie: If all female-driven ensembles weren't just niche. You never hear someone say, "an all male show of Glengarry Glen Ross," but they always say all female, and female should be the norm rather than the something special tacked on. The majority of people I know that pursue theatre and I want to collaborate with are women. Unfortunately, people are less inclined to see female narratives and I think that's a systematic problem based on what narratives we've been allowed to tell. As two females writing this absurdist dark comedy about Matthew McConaughey, usually that's not women writing that type of narrative, but we've just taken control of writing what we want to write.
Carrie: I've found that the festival is incredibly supportive.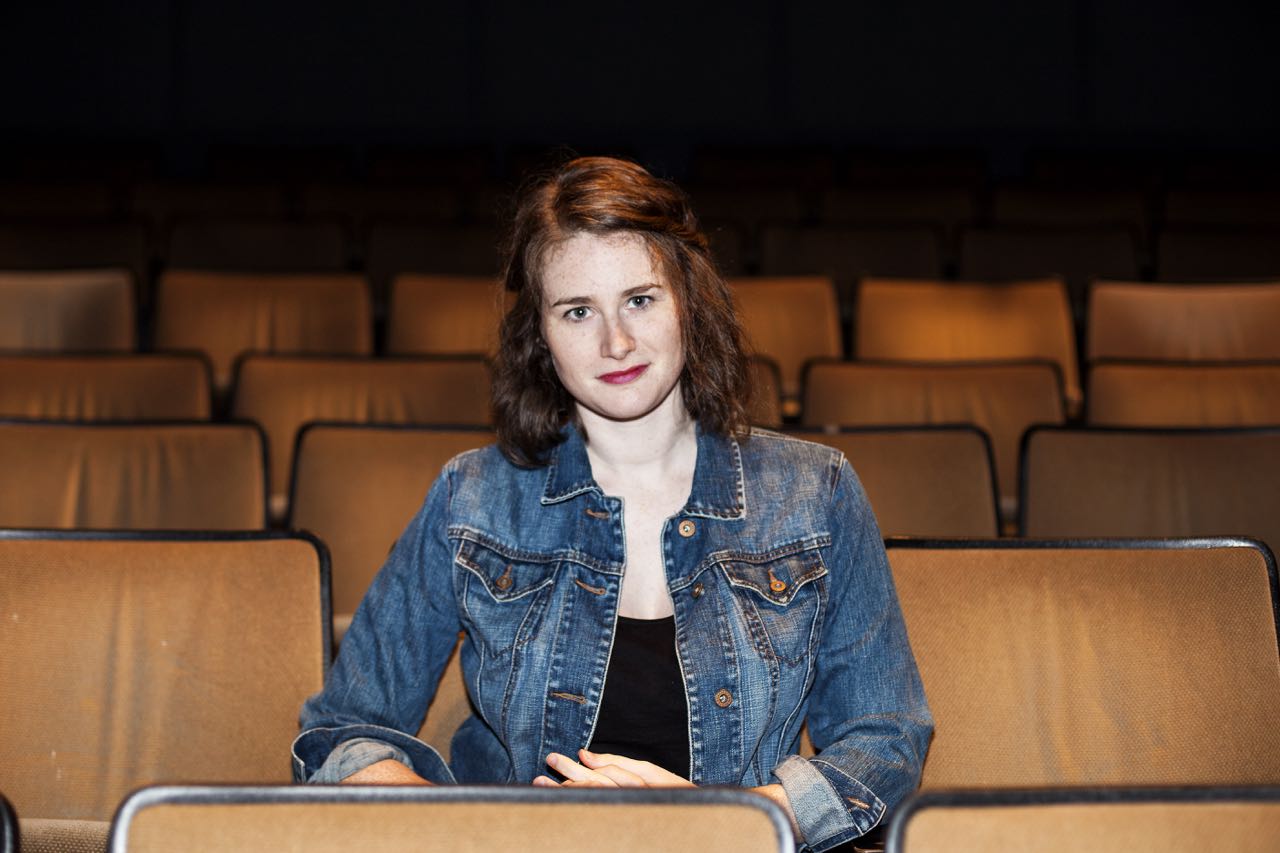 Beyond being located in America, what does the term "American theatre" mean to you?
Lesli: I think it's just expression. I find that lately, our freedom of expression is being taken away more than usual, so the theatre, to me, has always been a place where that is still sacred, and that has always been a place where you can say what you want and you can express what you want. Theatre is the place that challenges us and the place that inspires us. It is the place to have expression.
Carrie: There's something different about witnessing someone on a stage, rather than through video or other mediums. There's just something so visceral about it. It's an experience that you can't replicate. Sacred is the word that I think of. Sharing the same air with someone else that's really putting it all out there
Emilie: The thing that keeps bringing me back to theatre is community, whether its part of the creative team or the audience, you build the community when you're in the show. You go to support your fellow artists. There's just such a give and take. There's no theatre without audience or people on stage, and just that coming together and being together to tell these stories is what I love. It's so simple, but so honest and beautiful.
Tanya Shaffer and Samia Mounts of The Fourth Messenger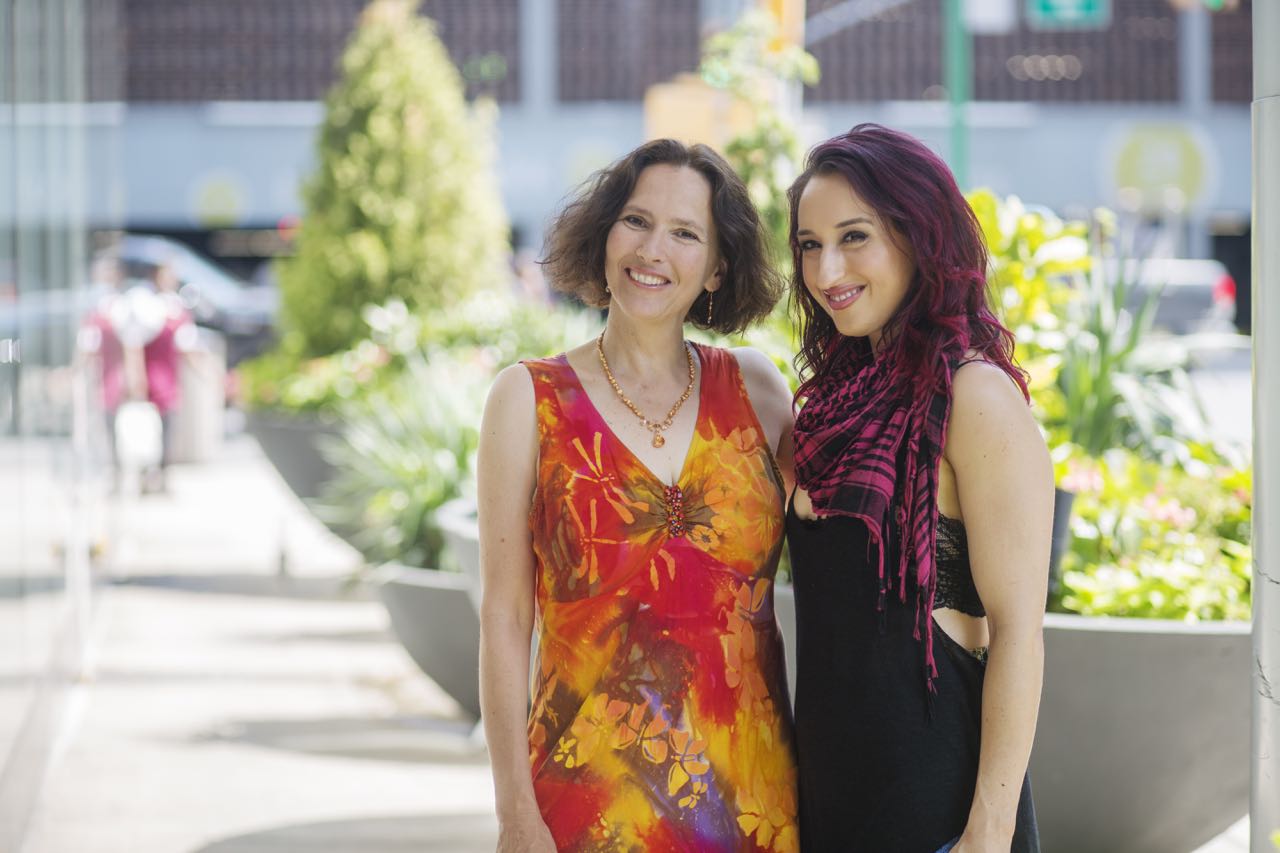 Photography by Tess Mayer
"What if the Buddha were a woman, living in our times? Mama Sid is a modern-day "awakened one" with a worldwide following. But a determined young woman seeks to unearth Mama Sid's mysterious past, exposing secrets that could change everything. Epic and intimate, comic and profound, 'The Fourth Messenger' investigates what it means to be both enlightened and human."
Book and lyrics by Tanya Shaffer. Starring Samia Mounts. For tickets and more information, click here.
What are you hoping audiences take away from the show?
Tanya: I hope audiences take away a really rich experience and a sense of compassion and complexity—the complexity of different people's viewpoints and callings and how sometimes they come into conflict and there's no right and there's no wrong. There's just different perspectives. And I hope people come out wrestling with it, and some people thinking this character did the wrong thing and this character did the right thing, and others thinking the opposite. I hope it engenders compassion, and I also hope that they had a fabulous time and a rich emotional experience, and that they laughed and cried.
Samia: I echo what Tanya said. Compassion is one of the core tenets of my life philosophy, as is this idea of complexity and a gray area and how nothing is really black and white or super simple. I was attracted to this piece because of its true-to-life depiction of human beings who are looking for love and acceptance without trying to paint them as stereotypes or archetypes, but actually painting them as complex and real as human beings really are.
What about this development process have you found the most useful or the most interesting?
Tanya: I think we're in a somewhat different position than a lot of shows. Our show has actually had a lot of development for a number of years, and has had a couple of previous productions. For NYMF, our main goal in bringing it here was really to bring it to a wider audience. But every production is an opportunity for further development. And we had to make cuts because NYMF has this two-hour limit. I think that ended up being useful because it helped us to pare down, to figure out what is most essential. It meant cutting at least ten minutes out of a show that had been worked on a lot. But in the end, I think some of those cuts got it to its best, tightest self, and that was helpful.
Samia: For me, getting to play the character of Raina has really been an exercise in economy. She has to go through a very intense emotional journey that she can't show outwardly for most of the show. So, learning how to have a poker face on but still have emotional life happening internally has been quite the challenge. It's been a wonderful growing experience for me as an actor and as a singer.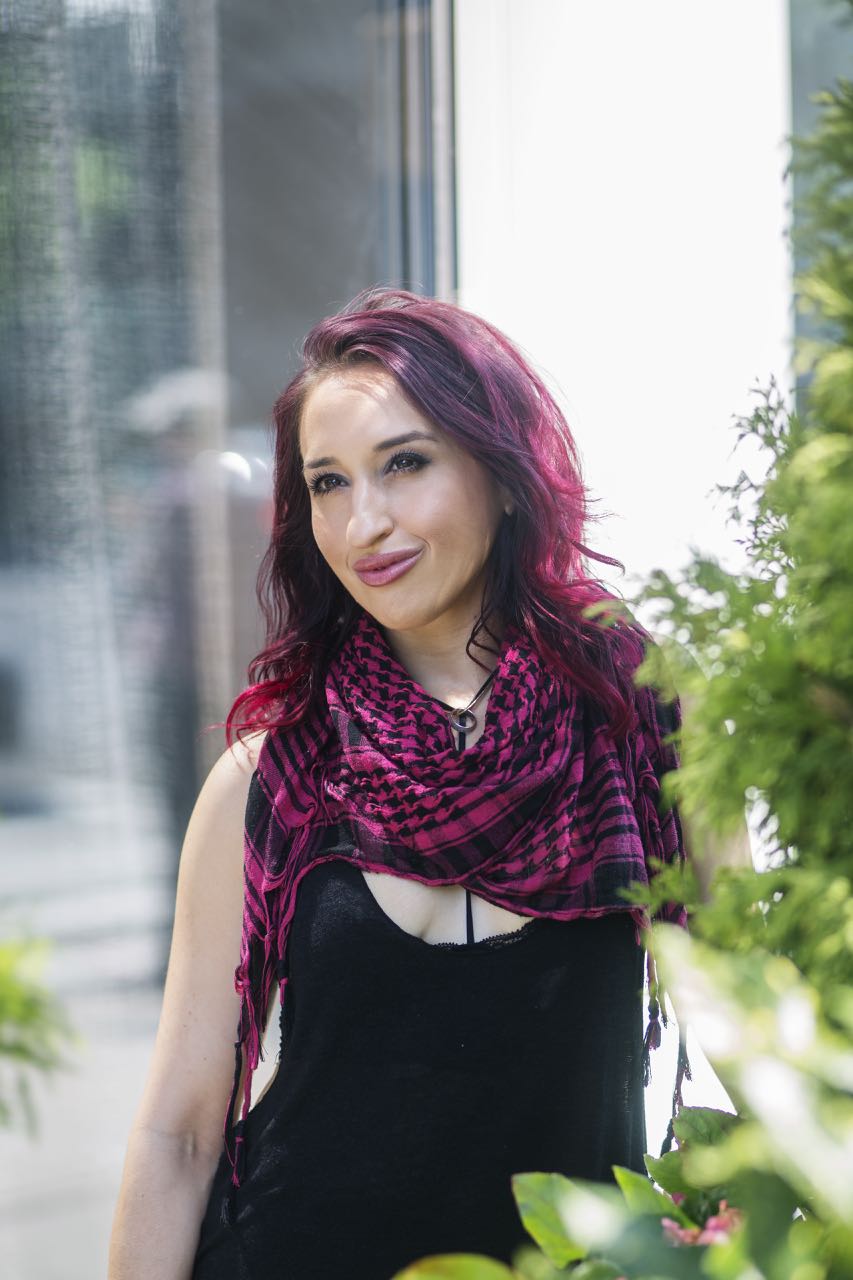 What's something you think can be done to get different audiences to engage with theatre or get audiences to engage differently?
Tanya: I think Hamilton shows you that if you get a musical that feels relevant, young people will come out for it. I think it's a question of writing musicals and making them feel relevant and casting them in a way that looks like the real world. But then the question is how do you get the word out to people so that buzz gets going, and that's the million-dollar question. We're all trying. We've got social media, you bring down ticket prices, you do what you can to engage young people and help them to see that, wow, theatre matters. So you have got to write theatre that matters, and you have got to get the word out that theatre matters.
Samia: I think there's definitely a growing trend in theatergoing audiences where people are yearning for new, original pieces of theatre, and getting a little bit tired of all the movie adaptations and super commercially viable projects. I think people are yearning for stories that are more human and more intimate, which this piece certainly fulfills, and the response that I've gotten from my circles, just posting on my social media accounts, has been enormously positive. People just hear the Aida premise of this musical and they're interested. Also, the fact that we have a female writing team, which you don't see too often in musical theatre—that's what attracted me to this project—a lot of my feminist friends hear just that, and they're like, "Oh, I'm going to go support this." The tides are starting to turn. A lot of young people are looking for new stories, more complex stories, more true-to-life stories, and looking to see diverse casting on stages. I think those audiences are there, and we are doing everything we can to reach them. But I think it's growing. I think it's a trend that it's going to get bigger. I hope.
You are at different points in your careers and in different disciplines, but what's something that you think would make it easier for you to pursue your creative goals in the way you want to pursue them?
Samia: My biggest obstacle in the past was that I was either too ethnic or not ethnic enough. Because I'm half-Arabic. So I don't fit token ethnic, but in the past, I was never considered for any of the leads in shows because I wasn't all-American looking. That has changed in the last few years. For me, that's already happening, but I'd like to see it happen more. I'd like to see more musicals like Aladdin on Broadway representing Middle Eastern actors. I'd like Middle Eastern actors to be more represented in general in theatre. And not just as terrorists. Or cab drivers.
Tanya: I think the biggest thing is funding for the arts, in general. As a playwright, things take me a long time to write, and if I'm having to chase other income and I have two kids [that makes it more difficult]. I was a resident playwright at Playwrights Foundation in San Francisco for four years; that was great. It wasn't funding my life, but it gave me a place to work, and I developed this piece there over those four years. It was amazing because they would give me space and they would pay for actors to come in. Things like that are amazing. And they're shrinking. Very few theatres have the opportunity to give that kind of support to playwrights. So that kind of support from the government and from foundations that allows the development process to occur and, ideally, can give the playwright some support in that process so that they can have the time and space to develop the work. And for women in particular, there tends to be the child issue. In our society, women do tend to be the primary parents, so that just increases that need for some additional support and some additional funding to allow playwrights to have the time and space they need to develop the work on their own terms, so that they can put forward something true, and not something rushed or something that they're only doing for money.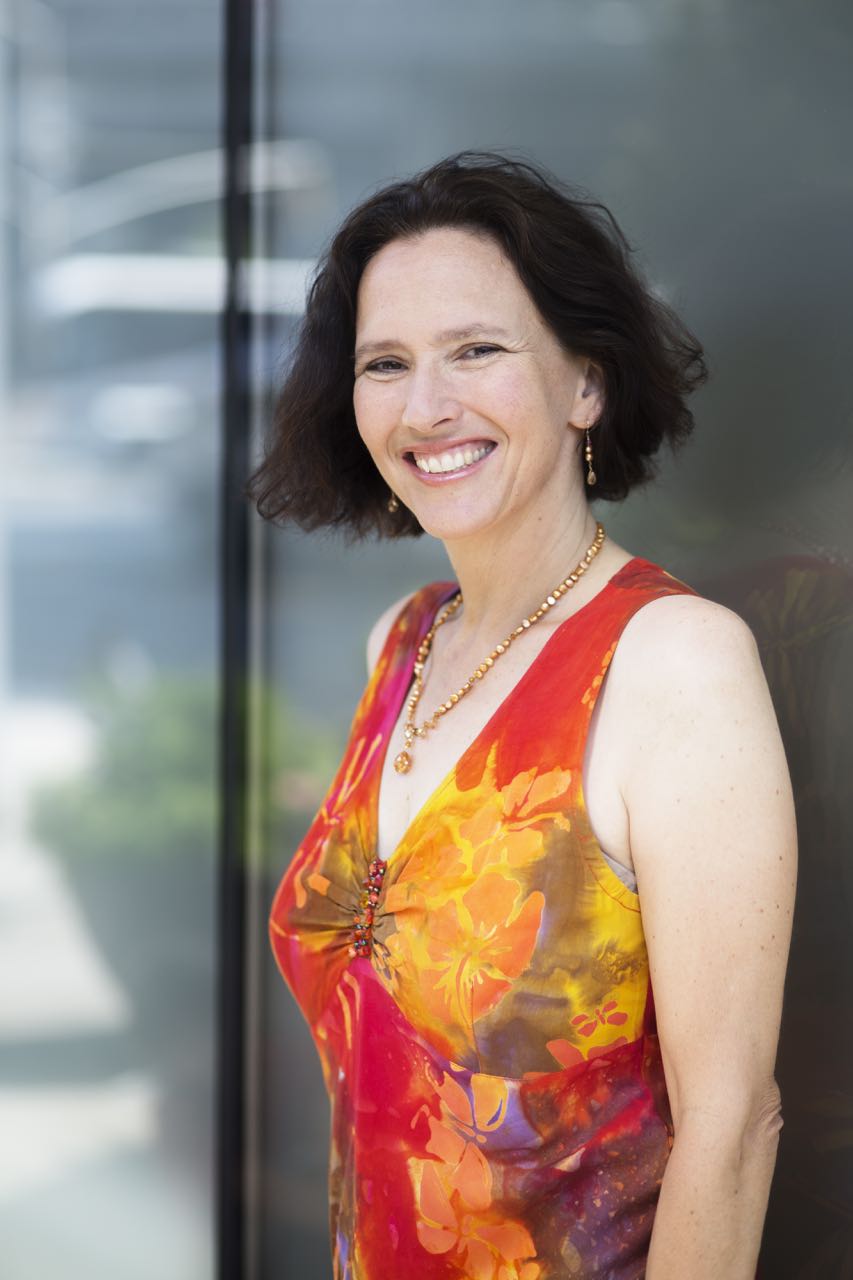 Beyond being located in America, what does the term "American theatre" mean to you?
Samia: For me, the American theatre has always been able to capture such huge, epic emotions and has been able to put gigantic stories and characters into these wonderful pieces, both plays and musicals, in a way that really plumbs the depths of human emotion. That's what it means to me. Telling the real stories and trying to put people whose stories are underrepresented in the public eye onstage is something that we're really struggling to do right now in American theatre. You see all these new playwrights and productions and workshops and readings of shows that may never have gotten a second look, if all anyone was concerned about was making money. I don't think that's all anyone is concerned about at this point. I think more and more, you have people who want to make a positive impact with theatre and want to tell stories that don't get told. I think a whole world is opening up in American theatre right now.
Tanya: I was thinking of the Brecht quote, "Art is not a mirror held up to reality, but a hammer with which to shape it." And I think it's actually both—it's a mirror and a hammer. When I think of American theatre, I think of theatre that reflects the American experience, which is huge, diverse—it's not one experience but many, many experiences—and I think that by creating art about that experience, we help to shape it. Anything created in this country at this time is, in some way, reflecting the creator's perspective on what this country is, and by reflecting, also continuing to define it. The more it reflects the huge diversity that is what makes our country amazing, the more rich and vital and relevant it will feel.
Kyle Brown and Rachel Covey of Painting Faye Salvez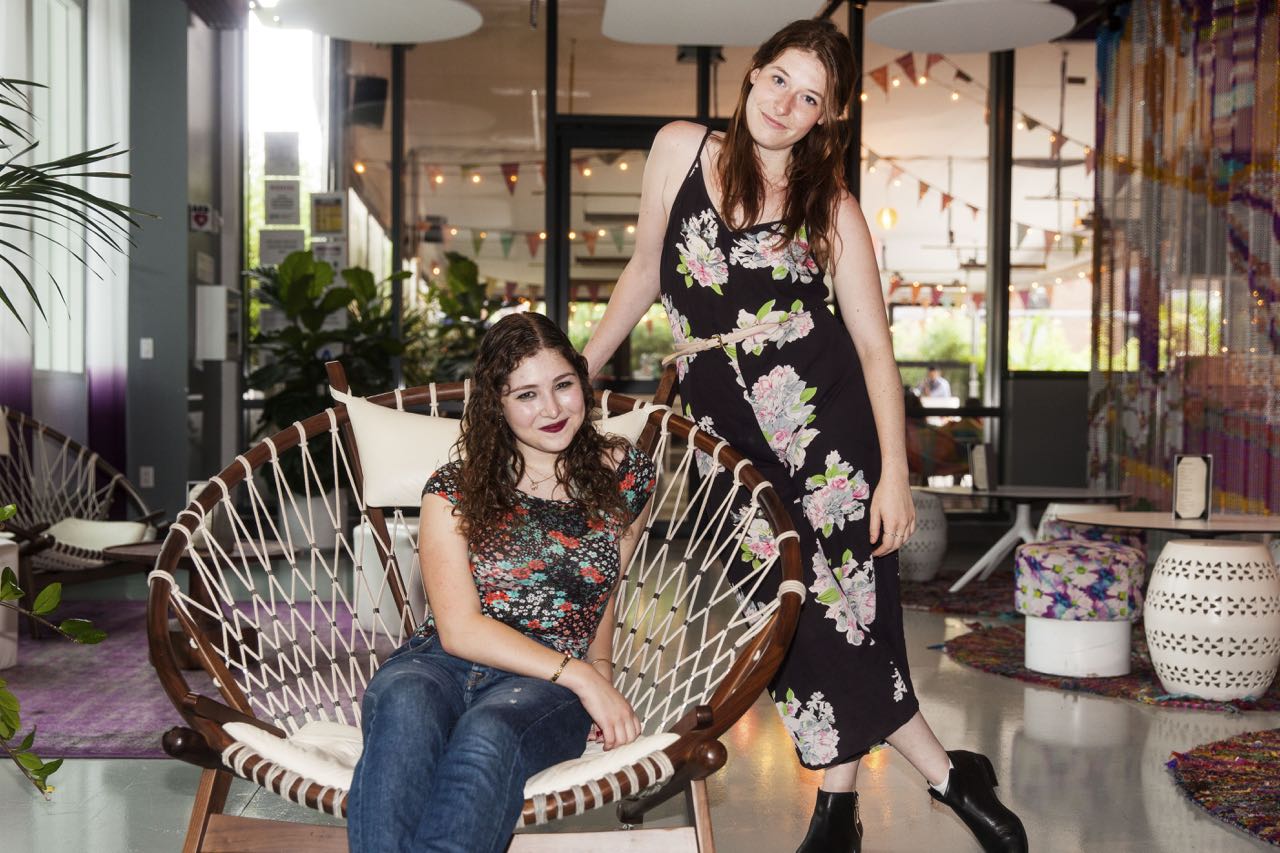 Photography by Jessica Nash
"'Painting Faye Salvez' is a new musical about the family and friends of Faye Salvez, a teenage girl who's been missing for three years. Faye's mother, in an attempt to save her crumbling marriage, has commissioned an artist to paint a family portrait. This artist insists on interviewing Faye's loved ones in an effort to truthfully capture her in the painting. When tensions build and memories clash, the family is faced with the question: is it the responsibility of an artist to present the truth, even if it's not what an audience wants to see?"
Directed by Kyle Brown. Book, music, and lyrics by Rachel Covey. For tickets and more information, click here.
What are you hoping audiences take away from the show?
Rachel: I want the play to be as centered on this story about this family and this artist as possible, while also raising questions that go beyond them and the specifics of their circumstances. I'm hoping that people leave with a sense of the arc of the story, and also, in the broader sense, the questions that the artist grapples with about truth and responsibility.
Kyle: I think truth and responsibility are really essential right now. I've been finding that the stories that focus on people, and their own stories, that are created in the most truthful way, has been really impactful for theatre, and particularly American theatre and the American experience. We're still shaping that as a country in a really interesting way. I think that this piece in particular is so based in the truth of one family. I've suffered a lot of grief, and I think getting to have this experience where we talk about our own truthful experiences, and our relationship to grief, and the responsibility of an artist in representing a very complex subject, is raising a lot of questions for audiences that are really interesting and relevant right now.
What about this development process have you found the most useful or the most interesting?
Kyle: Getting to work with Rachel has been the most amazing thing. She just turned 19, and she was 18 when I met her and when she sent the script to me, so getting to watch her work with the actors and develop her own voice in the room and in the piece has been excruciatingly beautiful to watch. I have such a deep belief in her and want to nurture it. It's been one of the best experiences in getting to nurture that in and NYMF has allowed us to do that by giving us a forum, and it's been so amazing.
Rachel: I was going to say something really similar. This piece had existed in my head for so long that having it become a conversation and a collaborative effort, I've learned so much and been given so much from that. Watching the actors breathe life into the characters and then ask questions. The other day in rehearsal, someone brought up how they felt about the ending and some questions that they had, and then before I knew it, it was a ten-person discussion. And it wasn't just discussion of, "How should I act this." People had feelings and ideas about the piece.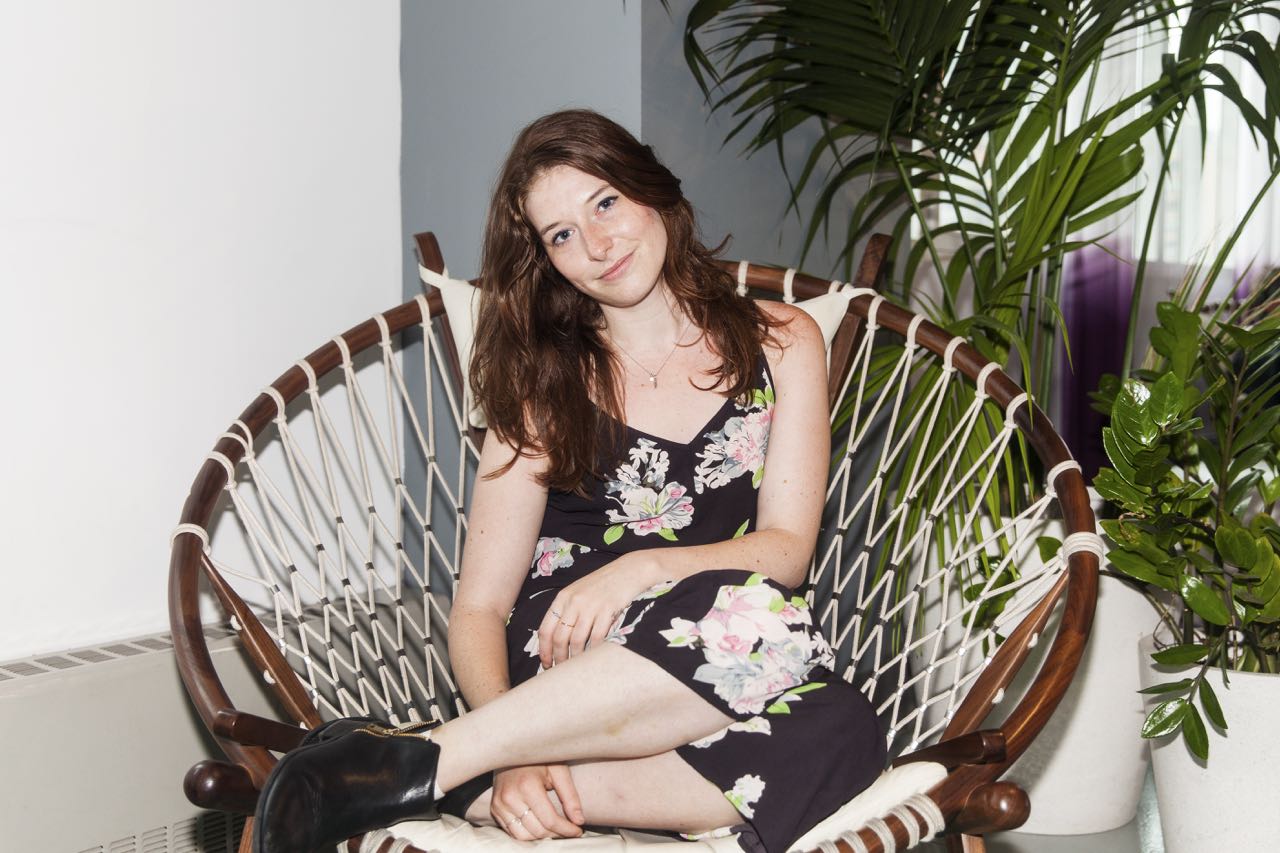 What's something you think can be done to get different audiences to engage with theatre or get audiences to engage differently?
Kyle: I have a lot of thoughts on this. I think theatre is a very complicated thing, because right now it's a really exclusive event because it's live. There's a lot of controversy that happens around theatre because it's live and therefore exclusive, so it's hard to get into. I think for me it's about making it available to people. I think of Shakespeare in the Park, things like that. Getting our friends to come in and see this [show at NYMF]. My goal in theatre is to make it as accessible as possible, and I think that's in making pieces that are as accessible as possible—meaning as specific as possible. Not limiting it to the people that we want to come, but actually making art that is as truthful as possible—that is daringly truthful—and just trusting in the fact that audiences will relate to the humanity in that. TV is an easy forum for theatre to be opened up and I think Broadway HD is doing a really beautiful job. I think those National Theatre viewings are something that are allowing audiences to find theatre in a new way and then seek it out. But I think theatre makers still have to really seek out those people and really work. I've done theatre in prison, and that was the most impactful thing I've ever done.
Rachel: And thinking about that, the funny thing to me about the nature of theatre is that by definition it happens behind closed doors. You cannot distribute theatre the way you distribute film. But it's also the most relatable art there is. You're in a room with other people, and that is such an equalizer to me. And what comes to mind in terms of raising that accessibility, besides the obvious like the prices, I think it has to do with the way we talk about the arts, the way we treat them in schools, and the way they're supported. For me, growing up with theatrical parents and a school with hefty art programs, I never felt like I had to ask permission to get in there. It just felt like something I could dive in and do. And that is not the same everywhere, and that's not the same for a lot of my peers.
Kyle: I think that's a great point. We were both raised by parents that work in theatre and are passionate about theatre, so we both have access to theatre. I got to see every production at Trinity Rep multiple times, just because I was a child that grew up at Trinity Rep. So making that accessible in schools, and making Annie Baker, Will Eno, Branden Jacobs-Jenkins and the artists that are currently making art available, not just Shakespeare.
Rachel: Also, I think we talk about the arts in a different tone than we talk about other things.
Kyle: It's so elevated.
Rachel: Yeah, and on one hand it does elevate it to this degree where you feel like it's this prestigious far away thing, but also I think it's not encouraged in the same way. I know a lot of kids who had these incredible artistic sides, but we're really conditioned from a young age that that can be your cute, funny hobby, but when you're serious in the real world, you don't talk about it. You don't even openly support it the way you might any other interest or passion.
Kyle: I think it's so funny, because the disparity between how hard it is to make a life in the theatre versus how elite it is to see theatre is so disparate. It's so separate and it makes it a very interesting conversation for how to keep making real art that relates to people who are spending $300 on a ticket. Or who are used to spending $300 on a ticket, because then a $20 ticket all of a sudden means that the caliber is less good.
You are at different points in your careers and in different disciplines, but what's something that you think would make it easier for you to pursue your creative goals in the way you want to pursue them?
Kyle: The support of non-profit theatres actively investing in young artists, young directors, young playwrights, young stage managers, young music directors. We have an amazing music director, Fernanda [Douglas], and having worked in theatre pretty much all my life, it is mind blowing to me that I just found Fernanda and that I didn't have access to her or didn't know the forum in which to reach out to her. There's not a bigger, more supportive community for the next generation. It's a lot more associate positions and assistant positions, which can be a career in and of itself.
Rachel: Working backwards from the question, I think the times that I have felt the most confident and empowered in just diving into things were times that I was dealt with in a way that I didn't feel I needed to ask permission. Times that someone trusted me enough to take command on a project without testing my credentials. I music directed a production my freshman year in college, and I said "I don't know if I'm qualified for this," and the team basically said, "We're all students. We're all here to learn, and we trust you." That was a really cool personal growth experience, as well as a technique-based growing experience. So, as many opportunities and safe environments where we can trust new and young artists to take a stab at it, I think that would be the ideal.
Kyle: Particularly for women and people of color. As a woman, I learned from Liesl Tommy. Stop apologizing and believe what you believe. And I think to be wrong is actually okay. And the support of anybody who pushes you to take up that space and actually be wrong [is important]. Because the only way I've learned in this process is by stepping on my own toes, being told I'm wrong, and then figuring it out. But as a woman, you're losing your power immediately by doing that, and that doesn't help.
Rachel: I find myself doing those things. At one point, I had an opportunity to show a composer I really respect some of my work, and I walked in there and I was like, "I'm not going to apologize. I'm not going to apologize." And, sure enough, I just got so nervous that what came out of my mouth was just anxieties and apologies. He said, "Stop. I give you permission to call yourself a composer. You are one, so, enough. Call yourself a composer and show me your work." And that's something I've tried to remember in the rehearsal room. Claiming your voice and calling yourself the director, the writer, the composer, whatever it is, is a really empowering thing.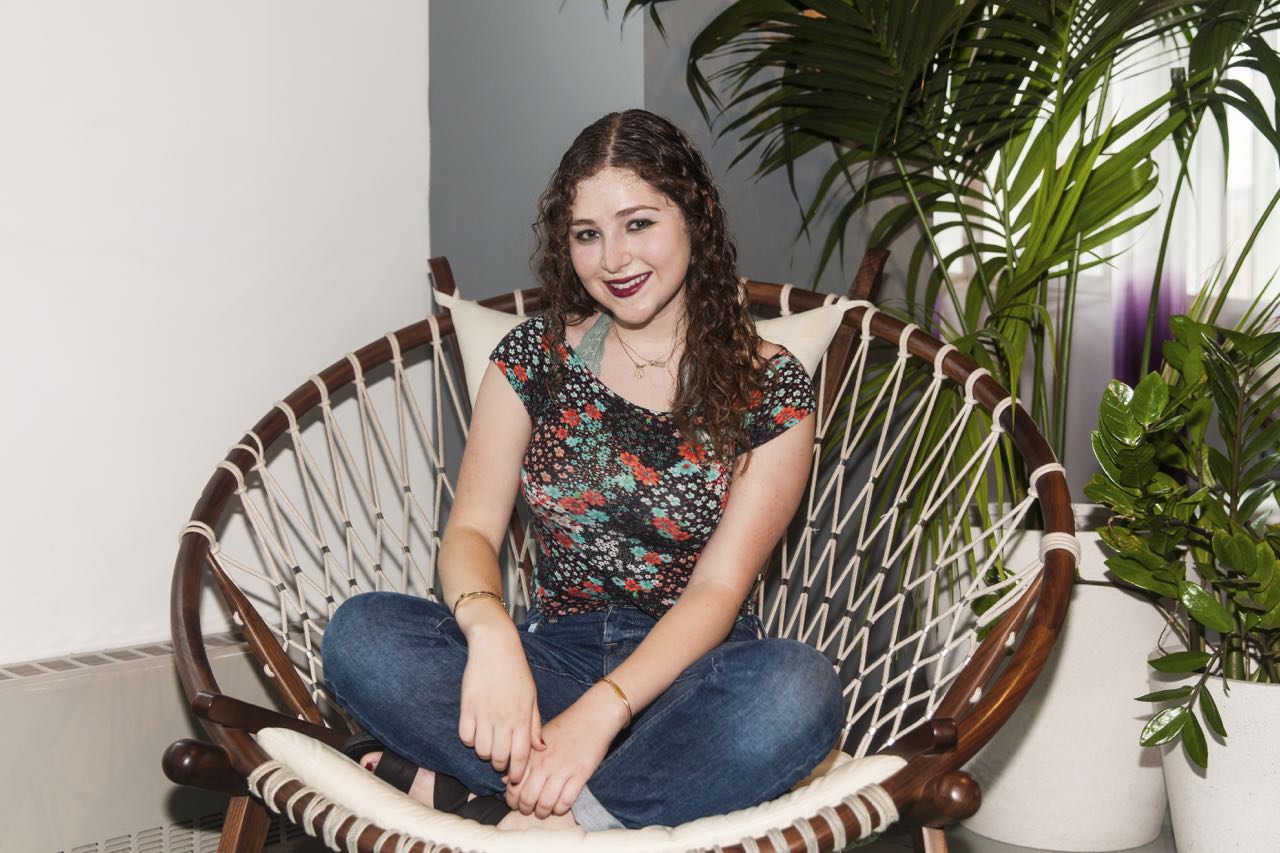 Beyond being located in America, what does the term "American theatre" mean to you?
Rachel: For me, I think it's striving for this balance of stories between individuality and universality. The whole American motto about the spirit of the individual and the uniqueness of the individual experience is so crucial to American theatre, but at the same time, it's the ways that it's universal while paying respect to that unique experience and recognizing that it's something that we all have inside of ourselves. I think it's that balance.
Kyle: I think it's all about the uniqueness and diversity that happens. The most exciting shows I've seen this year are experiences or plays that had nothing to do with my experience. I don't want to see a play about a white girl who grew up in Brooklyn. I want to see play about someone who moved here from Nigeria. I need to see pieces that keep fueling and informing my view on the world. I think theatre challenges those views, and challenges them aggressively and unapologetically. And I think it's why theatre can be scary. I think we haven't completely unearthed what it is to be American, and I think that it's something we are learning. That is something theatre challenges constantly. Rachel says it so beautifully in this show: "It takes more than one angle to get one point of view." Because theatre is collaborative, because theatre is alive, all points of view are valid, and that feels very American to me. And the conversation also feels very American to me.